Jennie Vallis
2022-09-03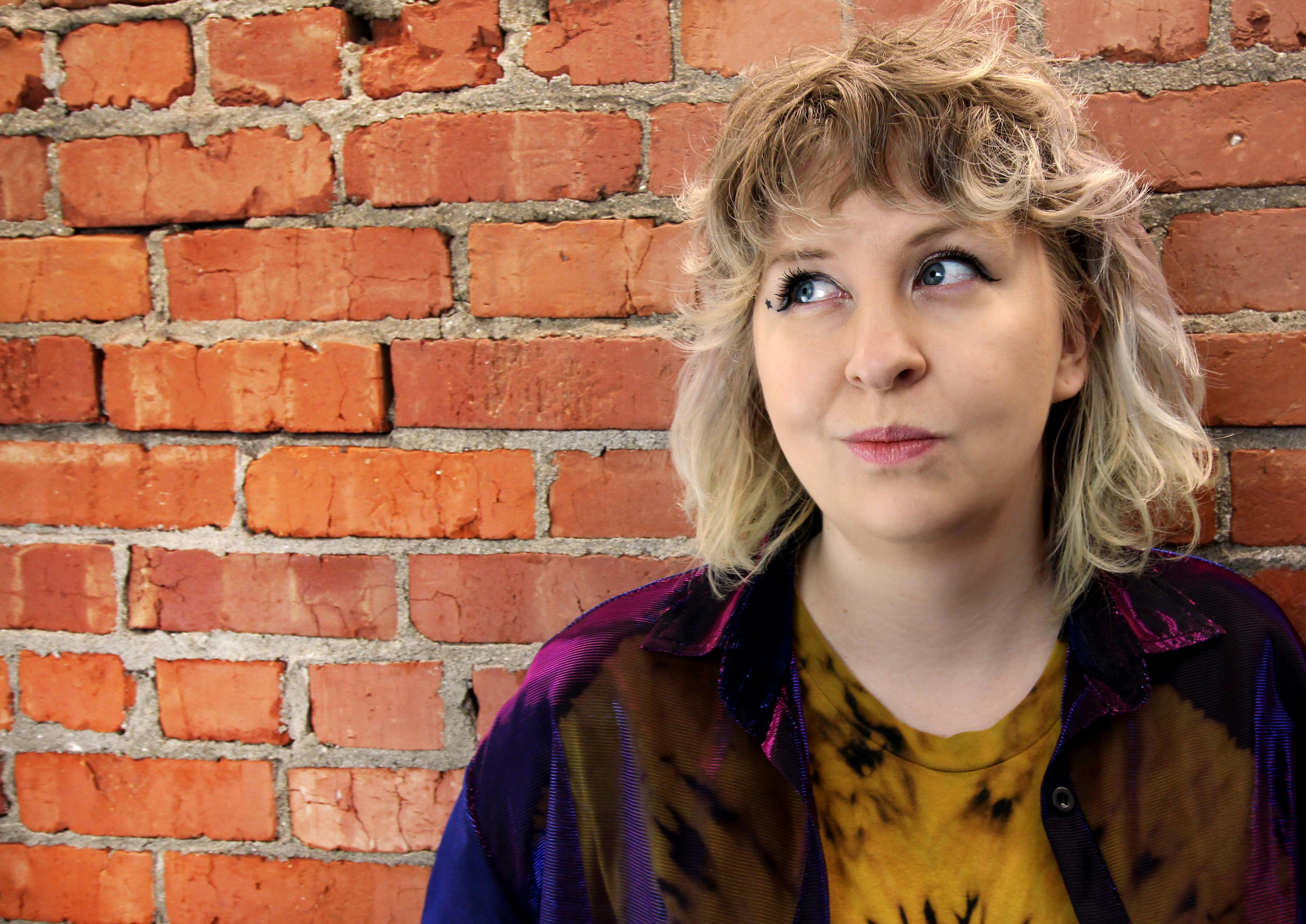 Calgary-based comic Victoria Banner knows how to bring a room to tears, with her whip- smart comedy and shining light on complex and often difficult topics like mental health, sex positivity and feminism in her live performances. Sharing in her own personal struggles and using storytelling, she connects with her audience in a different way than most comics.
"I always bring it back to how things get better… bad feelings are always temporary. And so that's really where I write my jokes from. It's the exaggeration of very, very dark feelings, and then turning them into jokes to pass the time for a dark feeling to go away. And so my comedy really, really hits with some people, especially other people who have experienced trauma."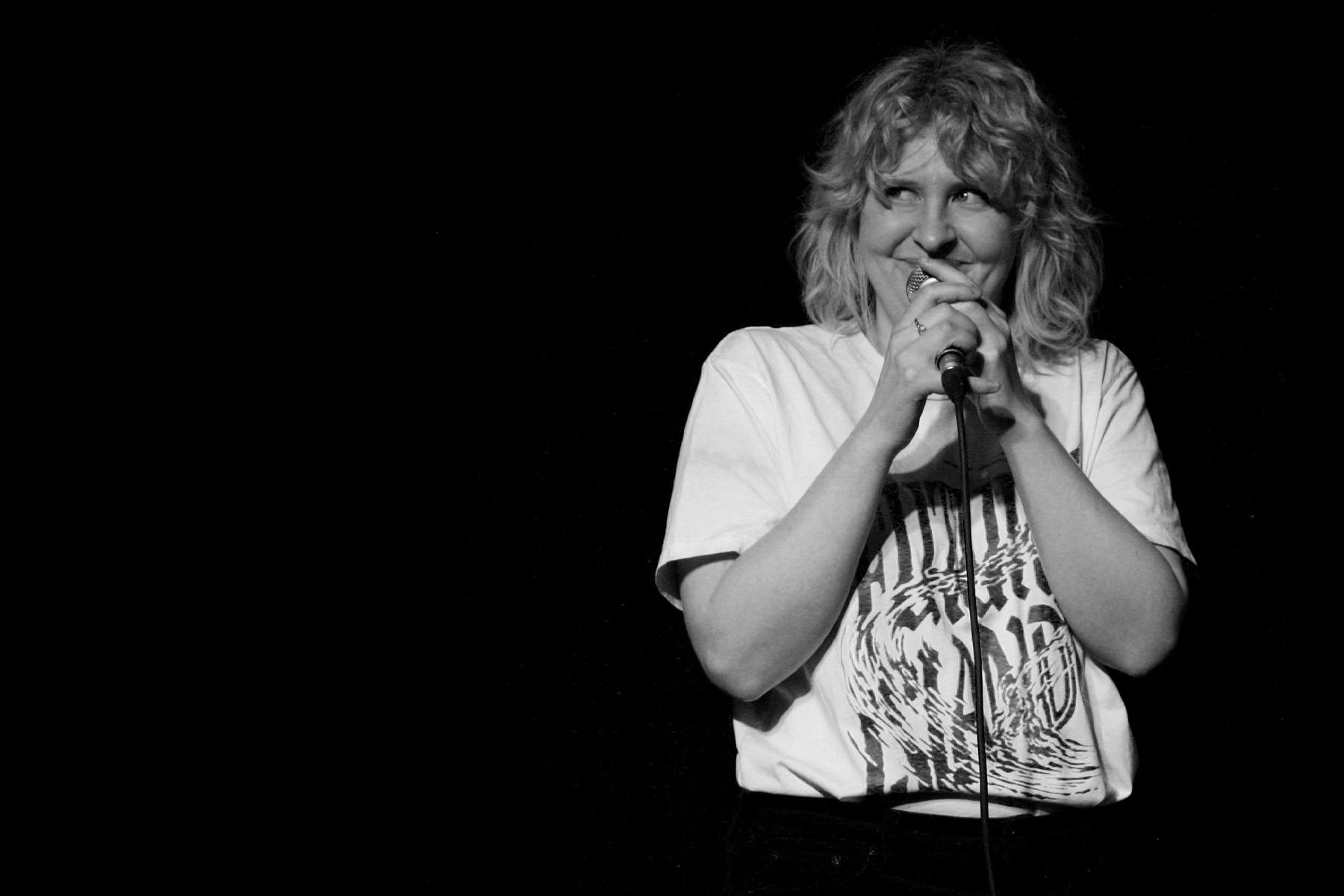 With over 500 performances in 10 years under her belt, Victoria shines on stage with a microphone in her hand and is one of the hardest working women on the comedy circuit. Not only has she performed at all the big comedy clubs in town (Yuk Yuks, Comedy Night Mondays at Broken City etc) she's been billed at clubs across the country and was selected this year for a Just For Laughs showcase. Victoria reflects on the long and often difficult journey to comedic success in this male-dominated industry and explains how female comics still face barriers in stand-up comedy. 
"When you first start as a female comic, every single dude comes up, and tells you everything wrong with your set. And it's stand up comedy, there's gonna be something wrong with your set every single time. There is a culture that I do appreciate of noting and tagging jokes…openly discussing what went good or bad. But because of that culture, male comedians will launch themselves across the room to tell a young female comedian what was wrong with her set. I used to take all of it to heart, but at some point I had to just stop listening to people who weren't doing the same thing as me. Because I tell stories and I've had a lot of success using storytelling as a medium."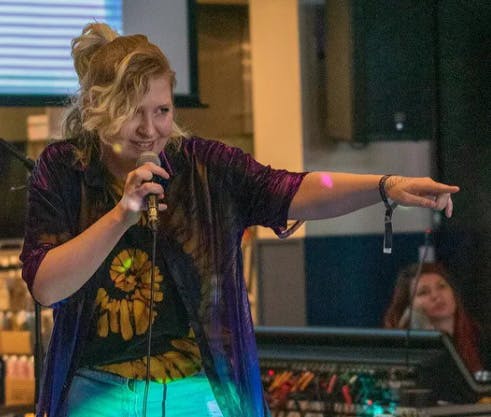 And while her unconventional form of comedy, feminist lens and courage to openly discuss difficult topics has created some challenges for her as many clubs and bookers cling to the classic stand-up comedy of the past- it has not stopped Victoria Banner as she now self-produces and books many of her own shows. Currently, she co-hosts her own weekly residency every Sunday called Laugh Loft at the Attic in Inglewood alongside Karla Marx who Victoria describes as "one of the funniest comedians I've ever met in my entire life. She's a burlesque, drag, transgender, lesbian comedian and she's so unbelievably funny. Karla definitely has the chops.. even if she didn't have all of these marginalized identifiers.. Like if she was a straight white man,she would still be a star."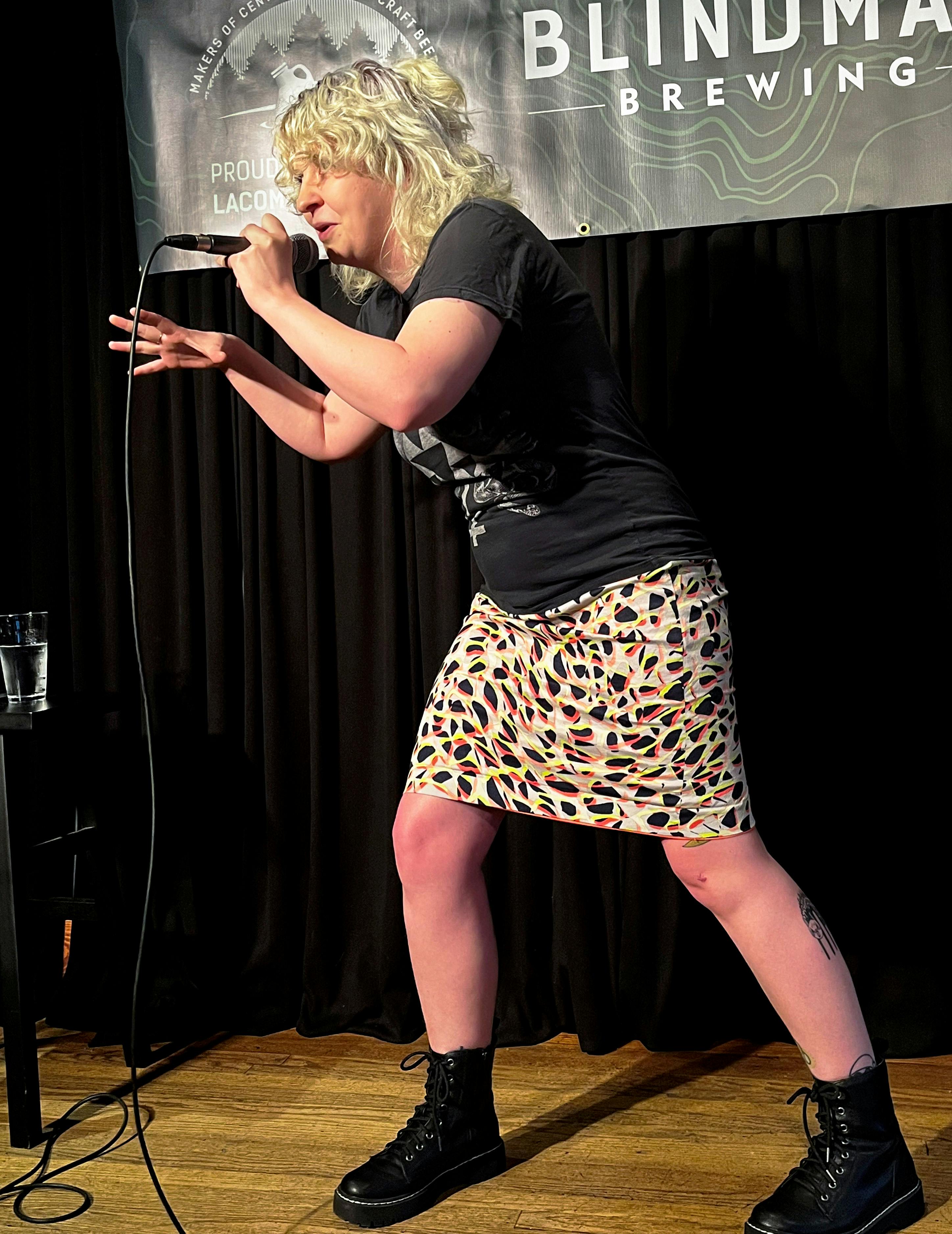 As the only female-run comedy night in the city, Victoria and Karla hold an important role in the comedy community- opening up the stage for female comics, offering 15-minute time-slots and a paid gig regardless of experience, shattering the hyper-critical old-school way of gate-keeping emerging comics off the stage. All topics of discussion are fair game, with the ladies enforcing only two rules 1.No hate speech and  2.Don't do anything really stupid. And while it might be easy to jump to the conclusion that this show is lacks edge, or considered tame with female-dominant lineups and LGBTQ2SIA+ narratives in this sensitive cancel-culture milieu that exists in comedy today, Victoria describes quite the opposite "No, this is a lot of traumatized queers…they're gonna say insane things."
Check out Victoria Banner + Karla Marx along with guests at Laugh Loft every Sunday at 8 pm at The Attic 1413 9 Ave SE. Tickets are $10. 18+