Amanda Foote
2020-11-29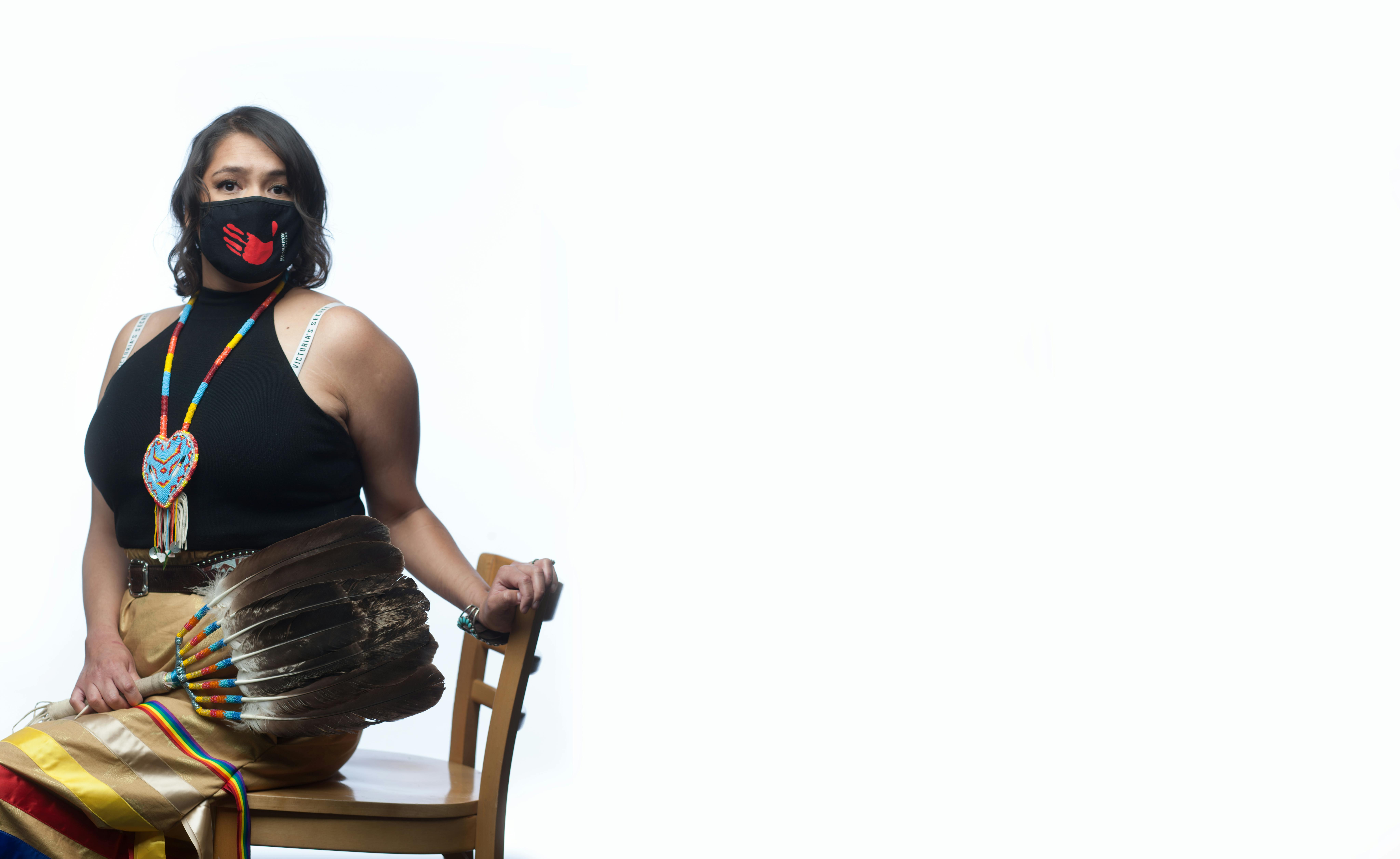 The Canada Learning Bond is a free program that aims to promote attendance at post-secondary among low-income families. While there's plenty of evidence about the benefits of education, the Bond is underutilized, especially among Indigenous communities. Amber Twoyoungmen was one of the people who were contracted to try and find out why.
"It turns out there's a lot of barriers for people, they need Ids and a relationship with a bank, these are things a lot of my community members don't have, especially if you're a young parent," says Twoyoungmen.
The project, facilitated by Calgary Animated Arts Society, contracted several artists and art collectives to contribute to marketing the Bond. The Nakoda AV Club among them. As one of the founding members of the AV Club, Twoyoungmen was the lead artist for their contribution, which included three animated commercials advertising the benefits of education and the Bond.
"It was a lot of information to pack into short commercials," she says.
To pack the most content into the works, Twoyoungmen hired community members and put together a team to research issues around education, saving, and how Bonds work. Following this, she hosted a workshop to explore what a Nakoda arts practice and esthetic might look like, hiring artist facilitators and inviting anyone from the Bow Valley to participate.
"I was really surprised," Twoyoungmen said. "People from Morley came and enjoyed it, but even some women from Cochrane showed up. It really felt like we were exploring an interesting subject together."
Armed with all this research, Twoyoungmen assembled a team from the Club to produce the commercials.
"It's part of our practice to work collaboratively and to make sure we're having fun too. That's an important part of the way Nakoda people do things."
The global pandemic changed the project timelines, and also impacted the way that work could be done. Twoyoungmen, who lives in Morley with her family, had to carefully manage the collaboration. But it's a skill set she has developed over 10 years with the Club.
"I think my proudest moment was sharing a Nakoda animation we made at a language revival meeting," she says.
While Twoyoungmen is happy to lead meaningful cultural projects, her favourite form of filmmaking is horror.
"Oh, I love to scare people!" she says gleefully. "Kittens and scaring people, those are my favourites!"