Fearless Queen
Pat Northwood
2021-11-13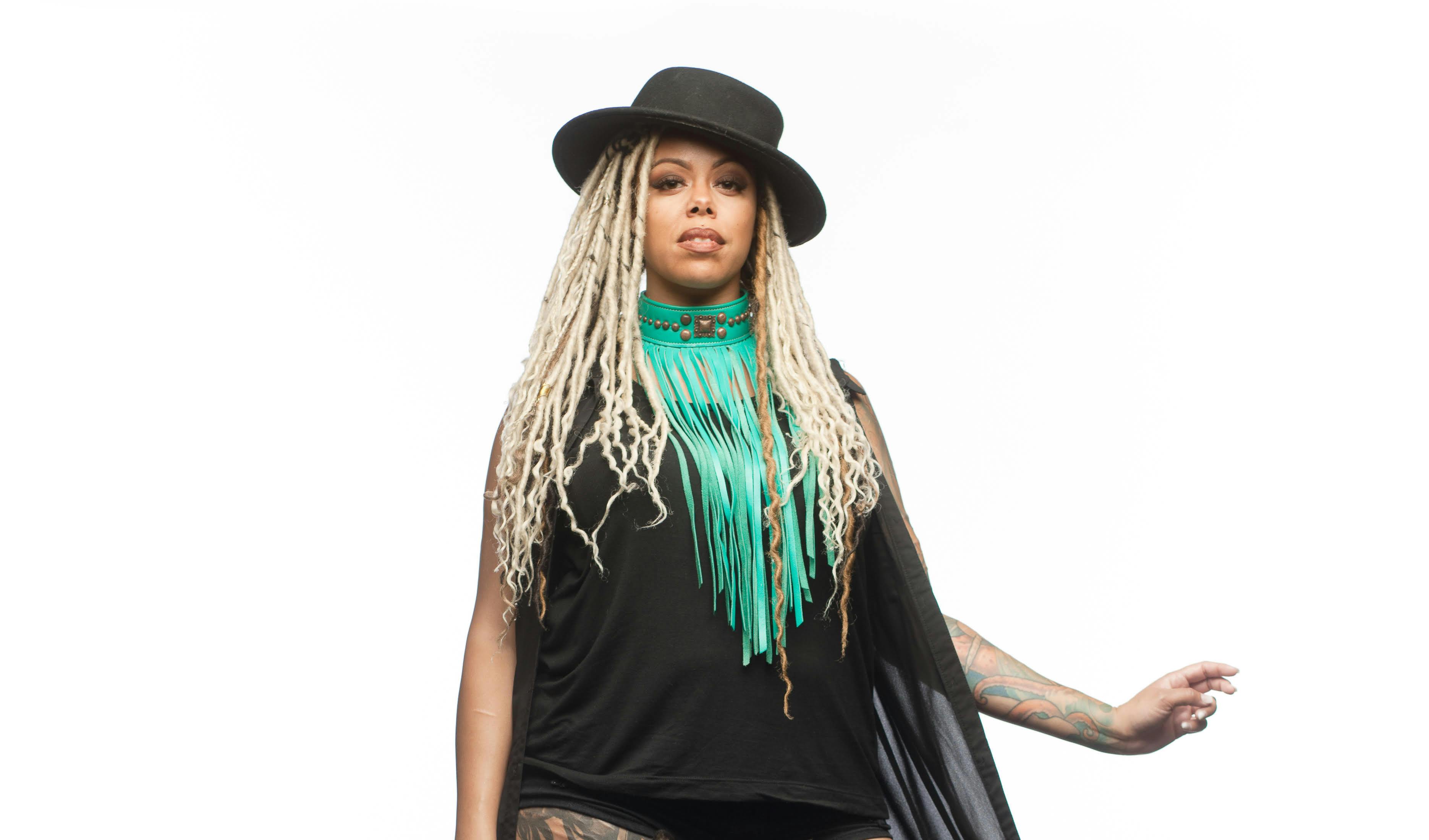 Singer-songwriter Sammy Jean took a break to chat during a week of recording her freshest film soundtrack at Calgary's phenomenal National Music Centre.
Sammy Jean's heart wrenching voice goes straight to the core with an emotional depth that makes grown men cry. I experienced this in person at Mo Gravy Records' Lo-Fi Future event this summer at NVRLND; me and all the tough punks trying not to blubber like babies as Sammy Jean's "Ball and Chain" ruined all our mascara. 
Rooted in old school 60's, her music defies genre, tripping with soul, ska, and reggae, and of course, horror. You may have heard her pre-pandemic as Sammy Jean and the Samsonites, and more recently accompanied by Jamil at various outdoor happenings. If you saw her, you felt that spiritousVoice.
"I love horror. Love it! I'm always finding ways to put horror into my music," she cackles. When the pandemic shut down live shows, when divisions erupted, and when Breonna Taylor and George Floyd's murders boiled over into global outrage, Sammy Jean realized that the purpose of her voice centres around race issues. 
As "one of 3.5 black people in my school," Sammy Jean experienced a lot of physical, verbal and emotional racism growing up in Calgary, where she was born. "Every day name calling, getting beat up by a racist dick and his posse. The one dude busted my face, dislocated my jaw." Her upcoming EP tackles the horror of racism.
"Racism is systemic. It only seems to change, but it does not stop, it just changes form," One of her EP songs is called "I Hope This Song is Not For You." She laughs grimly, "Coz if it is, you're a KKK sheet-wearing douchebag."
Sammy Jean sinks into the leather chair in the National Music Centre studio, listening intently to the track she and Brandon Smith just laid down in a room that seems to be filled with your uncle's old synthesizers and keyboards. Unlike the hours she pours into honing each of her EP songs, creating the soundtrack for Tank Standing Buffalo's latest animated film "SAVJ" is instinctual and responsive.
"Brando and I watch the movie for the first time, and get inspired by the emotions that come up. I create a melody, and Brando fills in the gaps." Smith has extensive knowledge of the bewildering cases filled with wires, knobs, and jacks at NMC. "Brando is very talented. He'll pick some obscure instrument that suits the mood we're going for, and it's perfect," Sammy Jean effuses. The pair found a way to integrate sounds made with the ARP 2600 analog synthesizer, otherwise known as the box of faders used to create R2D2's voice.
It's a method that seems to work. Sammy Jean and Smith created the soundtrack for Standing Buffalo's smash success "RKLSS" which was an official selection at Toronto International Film Festival, ImagineNative Film Festival, and 30+ festivals around the world. RKLSS won awards at National Black Film Festival and LA Punk Film Festival, and is currently touring, you guessed it, the horror circuit, where it just won Best Sound and Music at the Horror Underground Film Festival in Montreal.
Sammy Jean shares her thoughts on performing live before turning back to "SAVJ" and NMC's immaculate recording studio. "The only time I feel 100% genuinely myself is on stage singing. It's unapologetic. I don't have to try to be anything but the music. I don't feel scared to make mistakes. If I feel an emotion, I just ride that out," she reflects. For the rest of us less emotionally-evolved beings, we'll just have to learn how listen to that voice, breathe into it, and let the mascara run.