Prom Night Girls
Amanda Haynes
2021-07-12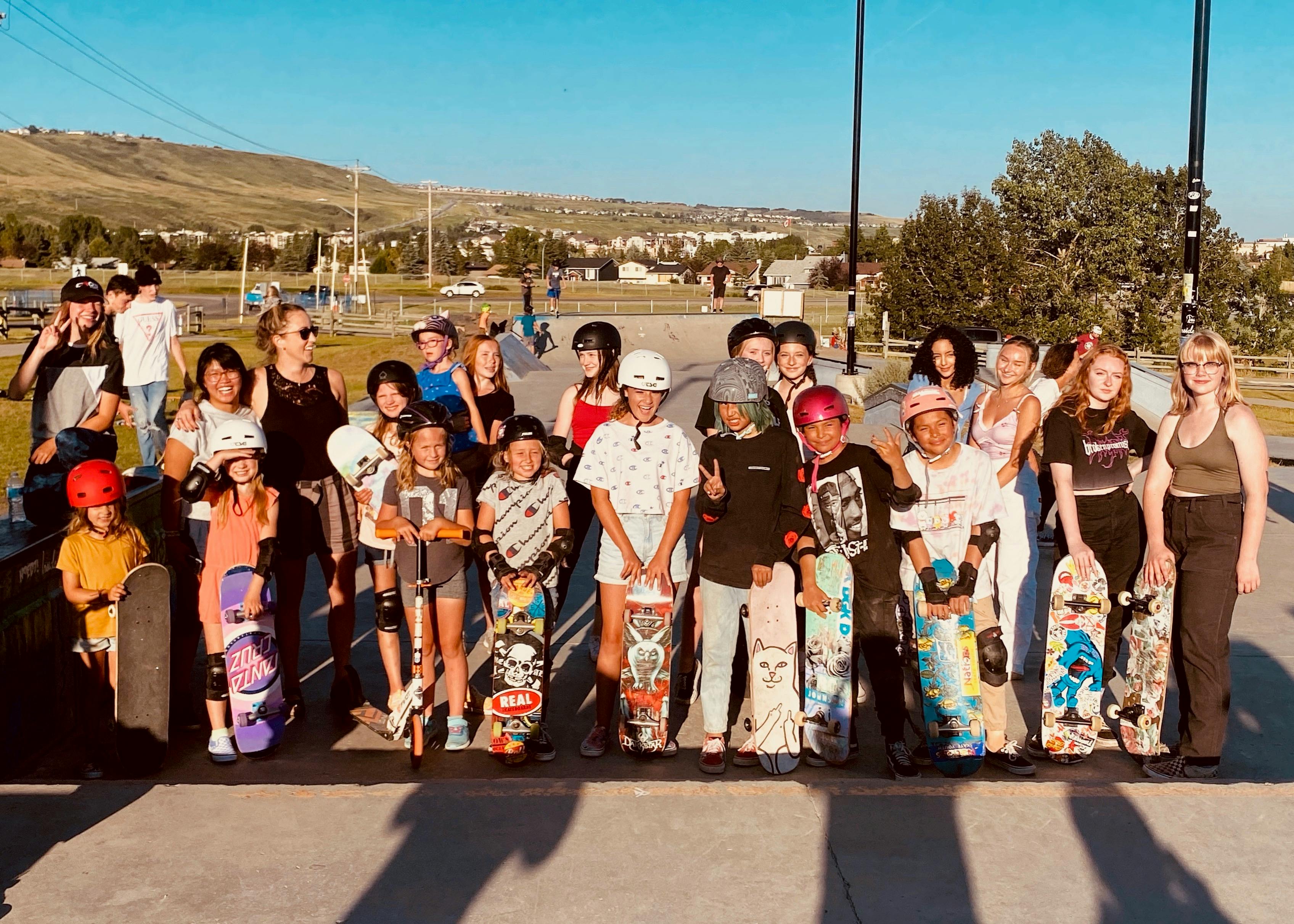 Group shot of the Prom Night girls crew by Jennifer Spackman
It began as a casual opportunity to encourage and empower girls in a traditionally male dominated sport and quickly transformed into a full fledged community of mentorship and support. Recognizing the lack of female sporting events, Prom Night Girls founder Kayleigh Walton along with her long time friend Sam Stuart, owner of Cochrane's Shredz Shop, conceived of a plan to help girls of all ages get on their boards and learn the basics.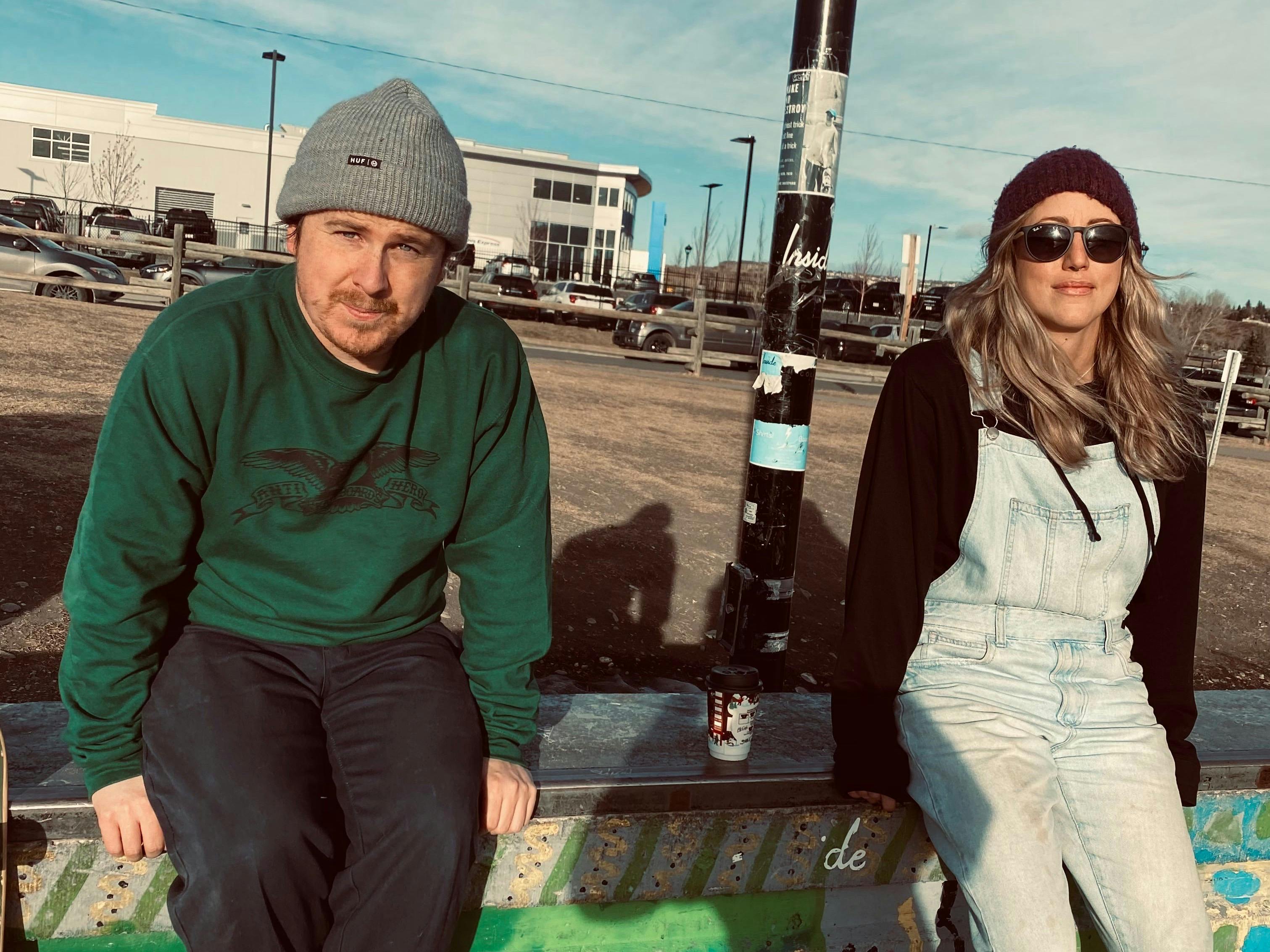 Founders Kayleigh Walton (right) and Sam Stuart (left)
Inspired by other communities and wanting to learn to skate herself, Kayleigh started a drop in on Tuesday Nights at Cochrane Skate Park.
"It was really small at first, in the beginning we had like 7 girls and then it just blew up! By the end of the first summer we had over 45 girls coming out".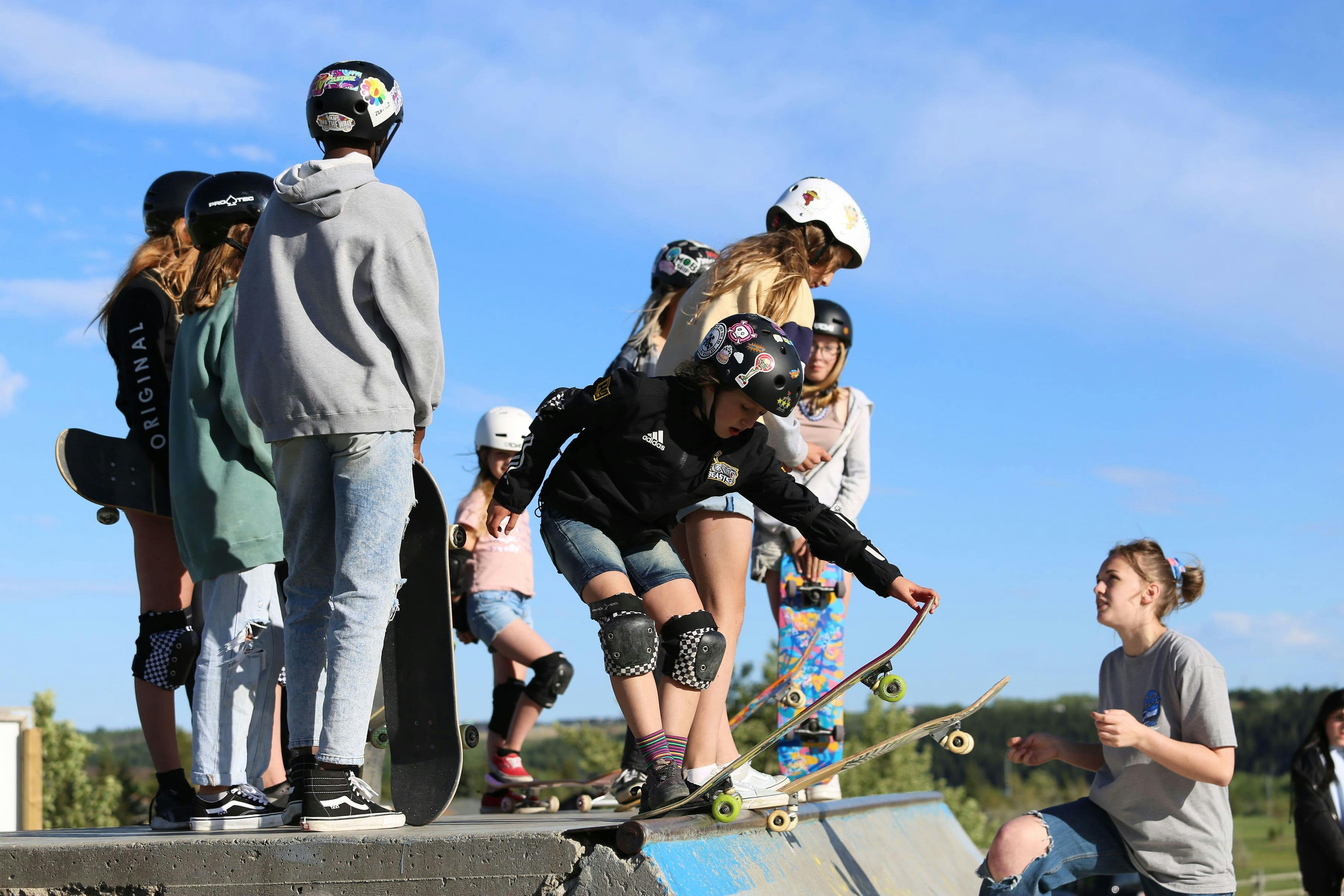 A volunteer helping girls learn to drop into the quarter pipe.
Intentionally promoting Prom Night Girls Skate Night as all ages and all skill levels, the event draws young beginners to experienced pros. At first, some of the older girls were just coming to hang and skate. This year, the experienced girls are stepping in to mentor newcomers learn basic balance and how to drop into the bowl. Shredz Employees, members of the Shredz Skate Crew, and folks from The Inside also volunteer their time to offer mentorship and support. Every week registered girls are entered into a draw for the title of Prom Queen, the prize for which is a coupon for a free pair of Vans from Shredz.
The event started by 'Miss Kayleigh', as some of the girls affectionally call her, helps foster new friendships young and old. It's gone far beyond a small crew of girls. There's always parents hanging out watching on the sidelines eager to help to build the community up and get involved.
"I'm a hockey mom, I never thought I'd be a skater mom"
says an eager parent as she settles in at the weekly family excursion to Cochrane Skate Park. It's no wonder everyone is so keen to get involved. You can see the impact the community has on young girls within a single night. Newcomers often go from timidly standing at the edge of the park to being fully immersed in the action smiling ear to ear as they learn new skills within hours.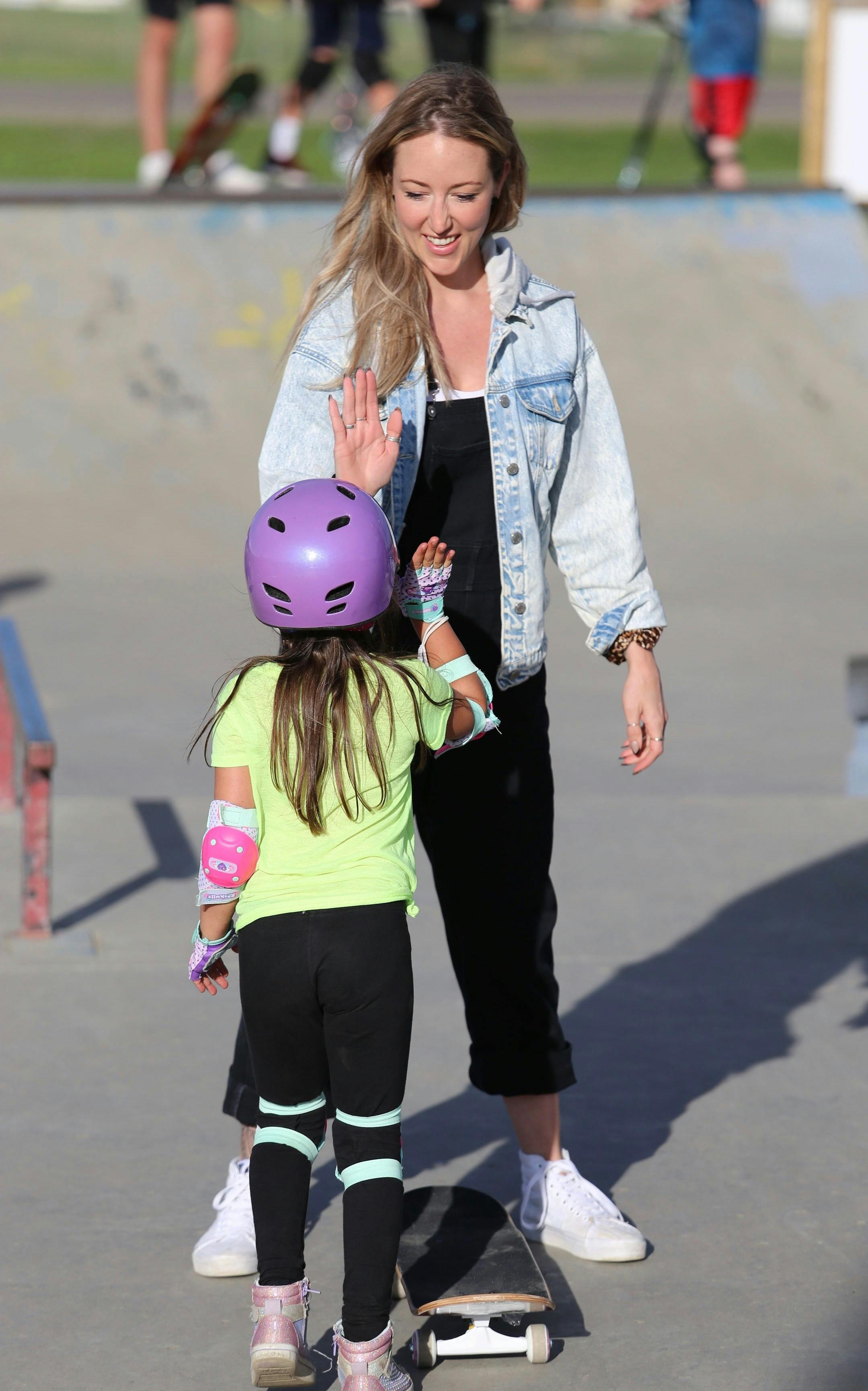 Kayleigh celebrating with a first-timer
You can get in on the action by following the Prom Night Girls Instagram page, and through their new website launching in early July. Prom Night Girls aims to quickly become a registered not-for-profit and plans to expand their reach to other communities are already under way.